This recipe is the definition of what Ottolenghi had in mind for his fantastic cookbook « Simple ».
The bread, which has a cake texture, is very easy to make. It's made without yeast, so it doesn't require kneading, which means you don't need to be a good baker to make an amazing loaf. I can assure you, that you're going to make it more than once.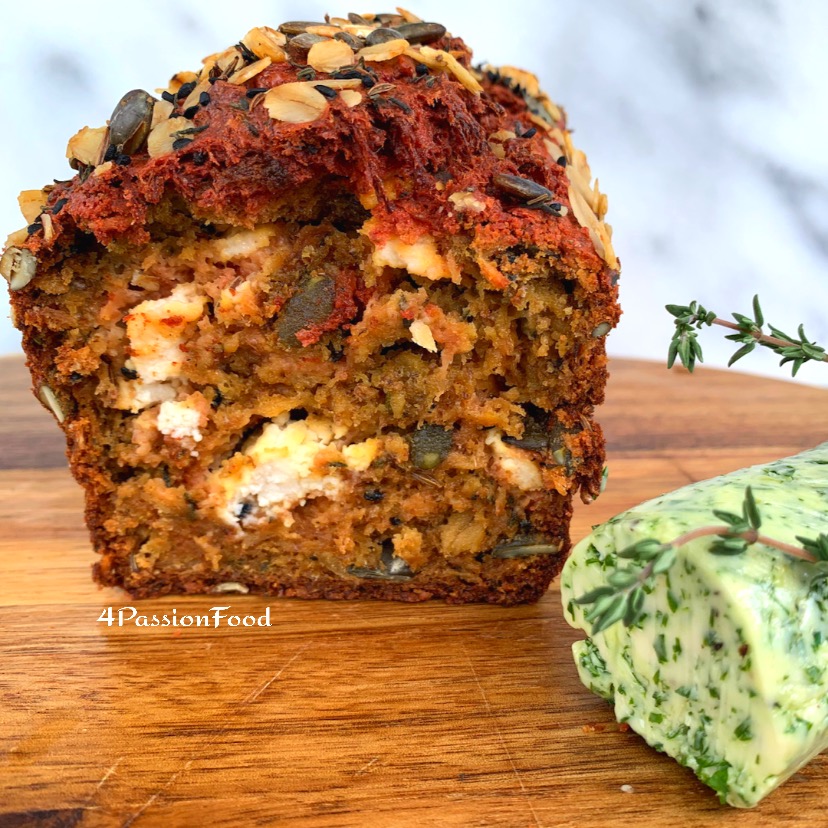 This bread is really delicious, it's a fabulous combination of the earthy beetroot, the soft goat's cheese add to it the caraway, nigella seeds and the fresh thyme. All of these delicious ingredients work perfectly together, and make the beard really rich with deep flavours.
It can easily has its place on a brunch table. You can make it the day before, if you want to save time, because the baking takes more than an hour.
According to Ottolenghi, once baked, the bread will keep in an airtight container for a week. I'm not sure if it will survive that long without being eaten, in my case it disappeared in 48h.
You can eat it as it is, it's so delicious. Or like me, serve it with herb salted butter and some smoked salmon. Actually you can add any toppings that you like.