These Raspberry Crumble Bars are screaming Middle East. All Middle Eastern flavours are here : tahini, halva, sumac and rose water. And guess what ? I love it.
They are so delicious, melting in the mouth, buttery with a nutty taste from the tahini. They are so easy to make, and by using the same crumble mix for both the top and the base of these bars, that makes them super quick to put together.
All you need to do is to scatter the halva over the pre-baked crust, then the raspberries filling gets spooned over it, finally top with the remaining crumble mix, and bake for 45 minutes. Once cooled you can cut into small squares.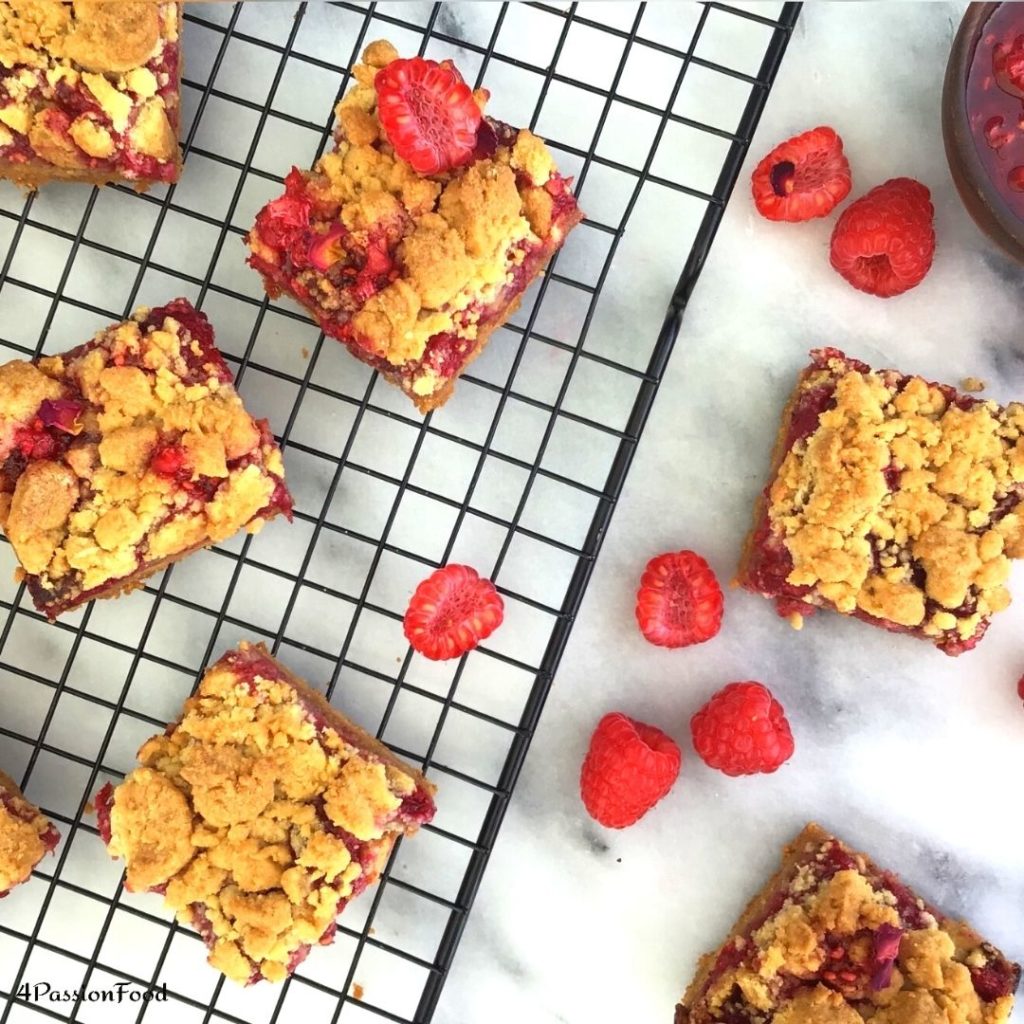 Now let's talk a little about the filling, which is in my opinion the center of attention. Ottolenghi used fresh raspberries and that brings it to the traditional raspberries crumble bar that we all know. But the combination of raspberries, sumac, rose water, and halva is just genius, and represents perfectly the Middle East.
It was very smart to add the halva to the filling. It's sweet and goes with the acidity of the raspberries filling and once baked it brings a gooey texture to the bars.
The word halva came from the ottoman "Helva", itself derived from the Arabic "حلوى" which means sweet confection. The halva is traditionally made of tahini and honey or sugar. If you have been in Middle Eastern grocery you may notice that, many different flavours of halva exist. It can be plain or with added nuts like pistachios, almonds or with spices like cardamom. It's always hard for me to choose, most times I go for the plain Halva, in that way I can use it for several recipes.
The fresh raspberries perfectly flavoured with rose water and the sumac, which is a dark red spice with a vinegar flavor. All these ingredients go perfectly together and provide a burst of flavours.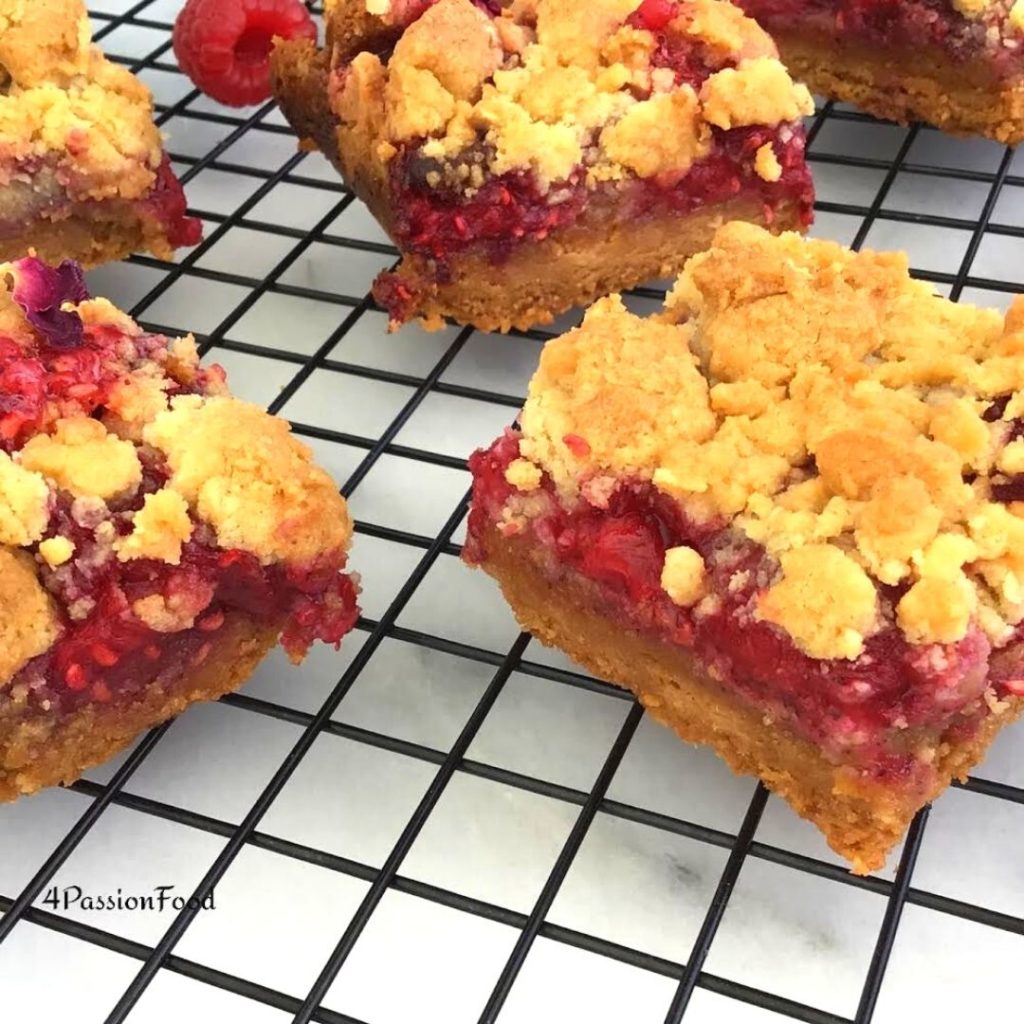 These raspberry crumble bars are delicious, very addictive and perfect for summer treat. And depending of Ottolenghi, frozen berries will also work very well. So you can make these long after the summer glut has gone.