Babka is gripping the baking scene includeing me.
Babka is made from a twisted brioche dough that once mastered, you can let your imagination run wild. With chocolate, almond or pistachio cream, gianduja or even matcha, and why not a salted version with za'atar… You guessed it, there isn't onebabka recipe. There is something for every taste.
After the "chocolate – hazelnut" babka from chef Jeffrey Cagnes and the "pistachio & orange blossom" babka from Babka Zana. Today, I share with you a new babka recipe with autumn flavors.
 These babkas are my favorites, they're soft and delicious with this filling with the good taste of cinnamon and muscovado sugar that has that irresistible caramel taste, walnuts for the crunch, and the syrup that keeps these babkas soft for longer. They're so delicious, you probably won't have cinnamon rolls anymore.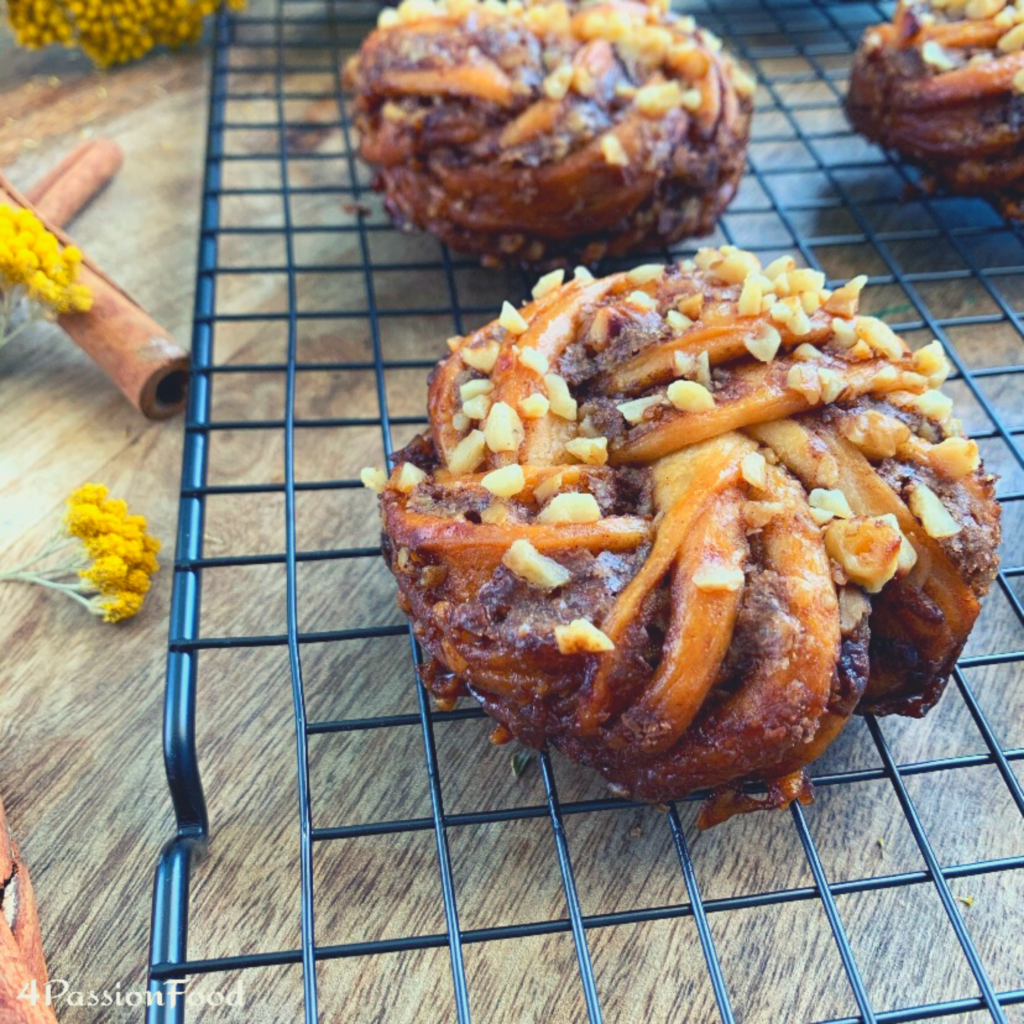 For the brioche dough, I have remained faithful to that of Chef Jeffrey Cagnes. I find it very simple, you can make the same day or the day before, all you have to do is garnish and shape it the next day.