Today, I share with you a Michelin-Starred chef Greg Malouf's recipe, from his book "Suqar" which means sugar in arabic.
It's one of my favourites desserts and sweets books, the spirit of this book is about how to make a classic Middle Eastern desserts very modern with a European touch. I already shared with you "saffron – blood orange brûlée", it was wonderful.
We can say that the Muhallabeya, mahalabia or mhalabeya is the equivalent of "panna cotta" in the Middle East (without gelatine).
This dessert is intrinsically simple in terms of ingredients and technique. One of the reasons why it's a very popular homemade dessert, it's extremely easy to make, and takes only few minutes.
The recipe of the day :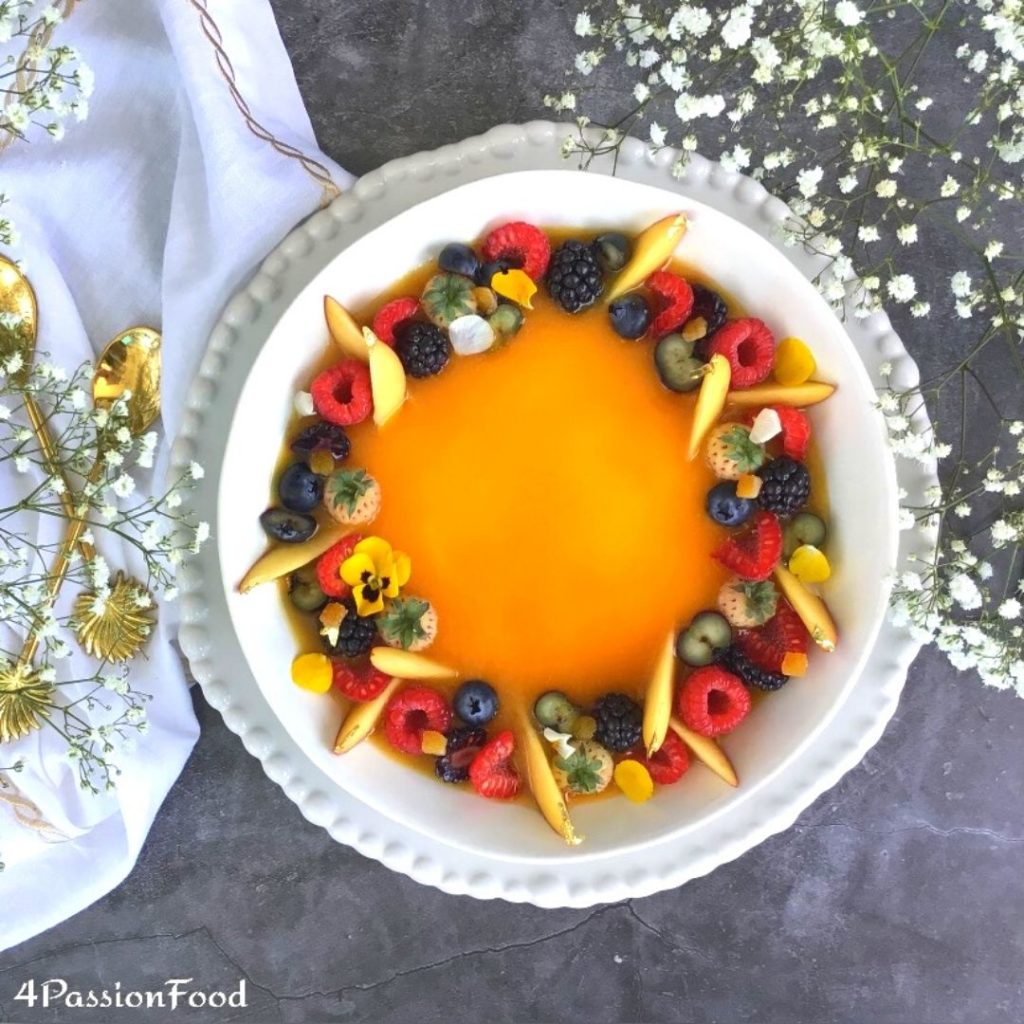 This muhallabeya is creamy, light, silky and delicious. It's definitely what a perfect pudding should be like.
The milk is wonderfully flavoured with the citrus, the orange blossom, and the labne. All these flavours go perfectly together, and make this Muhallabeya one of the best I've ever tasted.
The basic ingredients to make this dessert are : milk, sugar, rice flour or cornstarch. Some people like to add a little of cream for a richer taste. Here to enrich the pudding mix chef Greg Malouf used a little labne, which adds a welcome tang. Once chilled, the Muhallabeya is served drizzled with rose or orange blossom syrup and some ground nuts like pistachios. In this recipe and like most of his recipes, chef Greg Malouf adds his modern touch, by serving the muhallabeya with an amazing nectarine & orange – caramel. For me that's the perfect way to take this basic pudding milk to another level and make it an original dessert. 
You may think that this dessert is too sweet, but it's not, it's balanced out perfectly. It's really the perfect way to finish a meal. You can serve it in individual glasses, as you can use a sharing plate. I loved the idea and found it really nice for a mezza dinner or party .