This colourful salad is from "Falastin" Sami Tamimi's cookbook.
This is not just a salad, this is THE salad that you want to make to impress your guests, especially when you know that is one of the amazing salads served at "nothing hill" and "Islington" ottolenghi's restaurants (the pictures bellow are from google).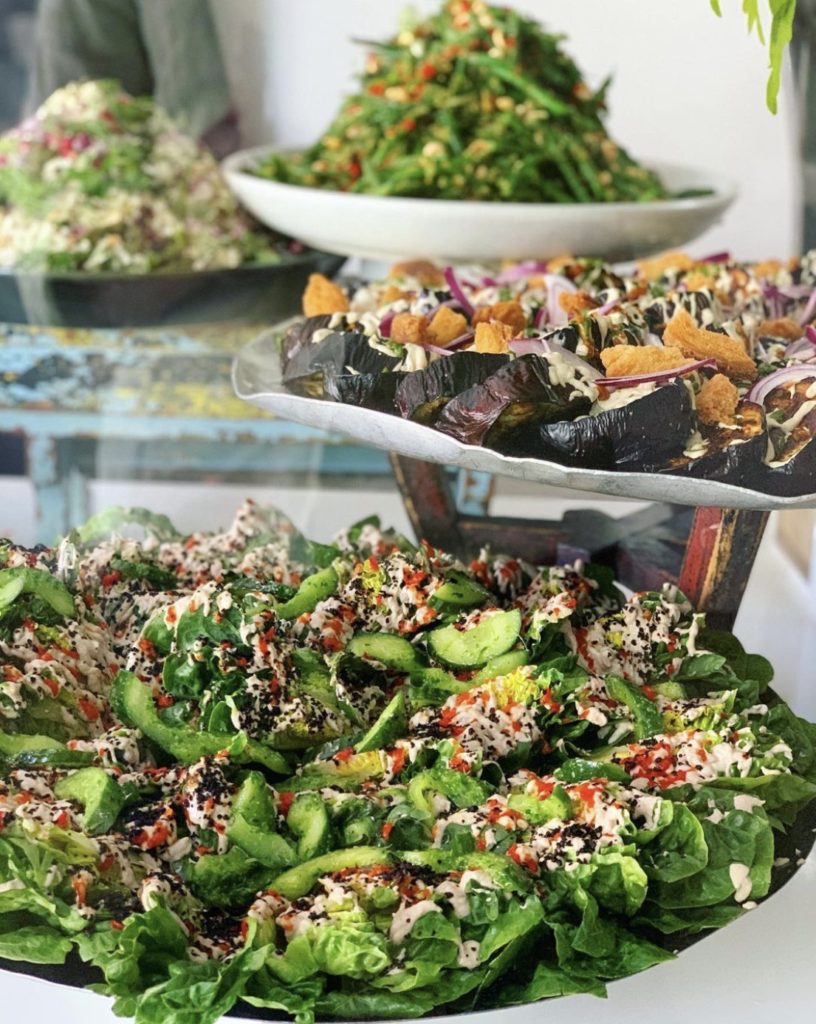 This salad brings together so many amazing flavors. The dressing here is not a simple vinaigrette nooo, the dressing here is a burnt aubergine yoghurt and tahini cream . And for me this creamy, smoky aubergine dressing goes perfectly with the rest of toppings. Notably the herby cucumber, perfectly flavoured with mint, parsley, garlic and olive oil. Add to it the famous Palestinian condiment "Shatta", which adds a touch of heat and pulls everything together.
The combination of all these elements and textures : crunchy, creamy, smoky, herby and spicy. The way that all of these ingredients combined together make this dish a delight one. 
This salad works well either as a stand – alone starter or as part of spread or side. You can also add some crumbled feta on top which works very well according to Sami Tamimi, as you can serve it with some hot smoked salmon or trout.
All the elements of this salad can be made ahead of time, if you like : up to a day for the cucumber and the aubergine yoghurt dressing. The shatta needs to be made in advance, it requires at least three days.