Moroccan cuisine is rich of seafood dishes given its long sea coasts along the Mediterranean and Atlantic. These dishes can be prepared in a variety of ways depending on the region.
So today I share with you a dish not as well known as tagine, couscous or the famous pastilla, but which is still a very popular dish in Morocco: « Stuffed calamari in tomato sauce ».
When I was living with my parents, we usually enjoyed this dish during the weekend. Sometimes we made paella, or seafood tagine like : « Moroccan sardines & burnt aubergine balls tagine » or « oven baked fish with Moroccan Chermoula ».
We usually use the calamari but it's hard to find it, so we used squid. The basic recipe goes for rice and calamari tentacles finely chopped.
I introduced some changes to my family recipe. The squids are stuffed with quinoa (you can use rice instead if you'd like), shrimps, bell peppers, olives and Chermoula. Then cooked in a delicious tomato sauce, with grilled bell peppers and kalamata olives.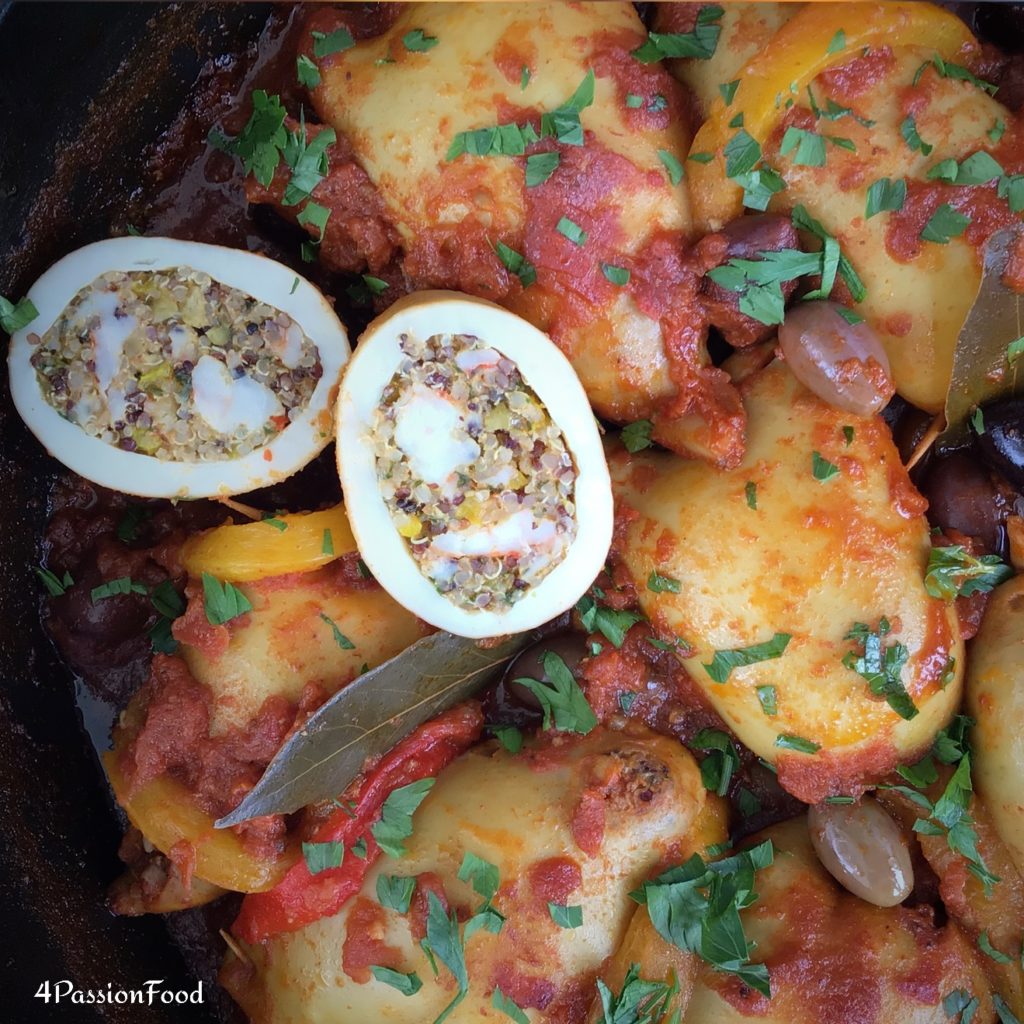 This recipe is nutritious, hearty, and combines a variety of ingredients that you will absolutely enjoy.
It seems like a complicated dish but in reality it's incredibly easy to make. This is a recipe that can easily be prepared in 45 minutes, depending on whether you have to clean the calamari / squid or not. Then, about 45 minutes to cook. During this time you can make a nice salad to go along with it.