I made this multi vegetable paella few months ago, and I thought I have to make it again so I can share it with you.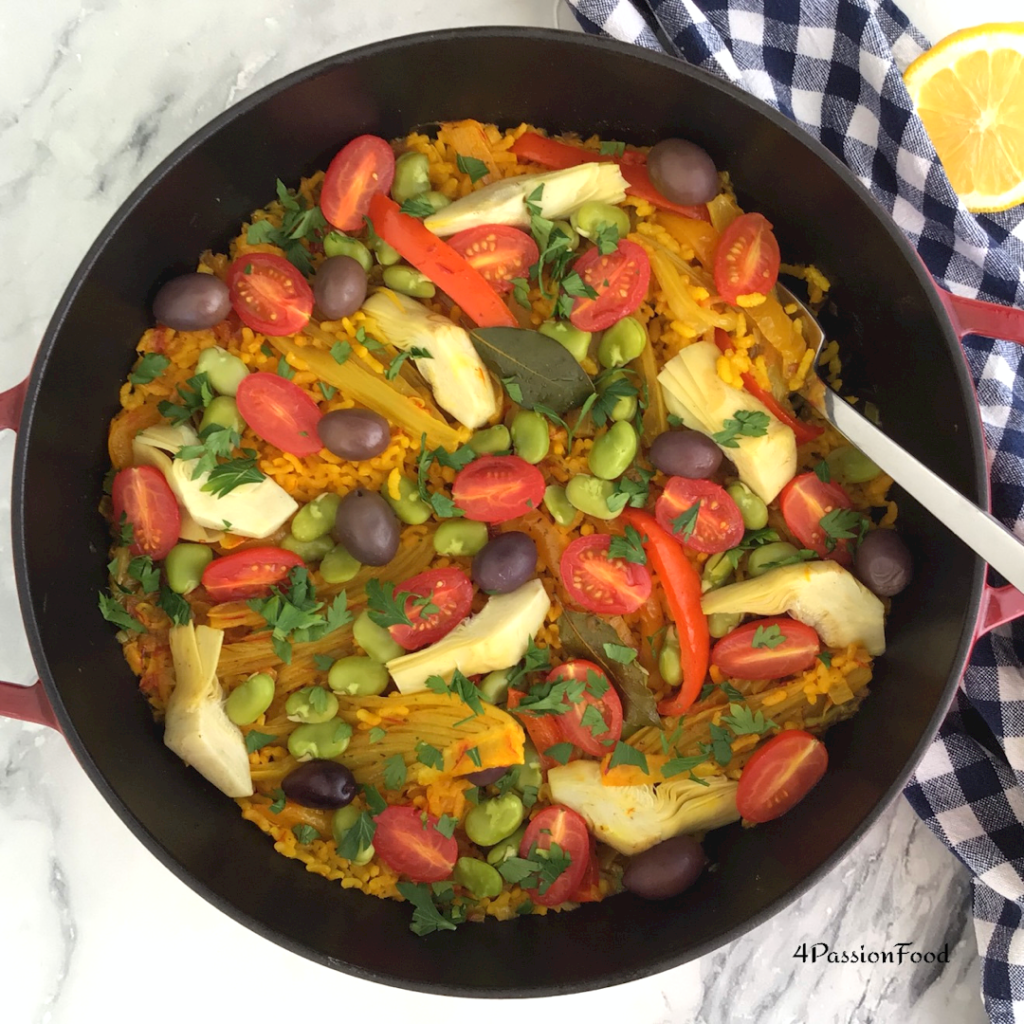 Paella is an iconic Spanish dish, there are various types of it depending on each region you are in Spain.
But there are three or even five main types of paella :
1- "Paella valenciana" as many know the original paella was born in Valencia. Beside rice, this includes differents types of meat such as rabbits, pork, duck…combined with beans, artichokes and other veggies.
2- "Paella de Marisco" or seafood paella, my favourite I already shared with you the recipe. It's more popular in coastal regions where they use prawns, mussels, clams and squid.
3- "Paella mixta", this is a mixture of paella Valenciana and the paella de Marisco. It contains both meat and seafood, apparently it's also called paella Andaluz.
4- "Paella negra" it refers to its black color because of the squid Ink used in it.
5- "Paella vegetariana" based on available ingredients and seasonal products, which is the recipe I'm sharing with you today. This multi vegetable paella is vegan, colorful, full of amazing flavours, loaded with lots of veggies. Feel free to use anything you have available it's a perfect dish to use leftovers. And the most important it's ready in just 45 minutes, it's an easy midweek dinner or even a festive gathering for your vegan and vegetarians guests.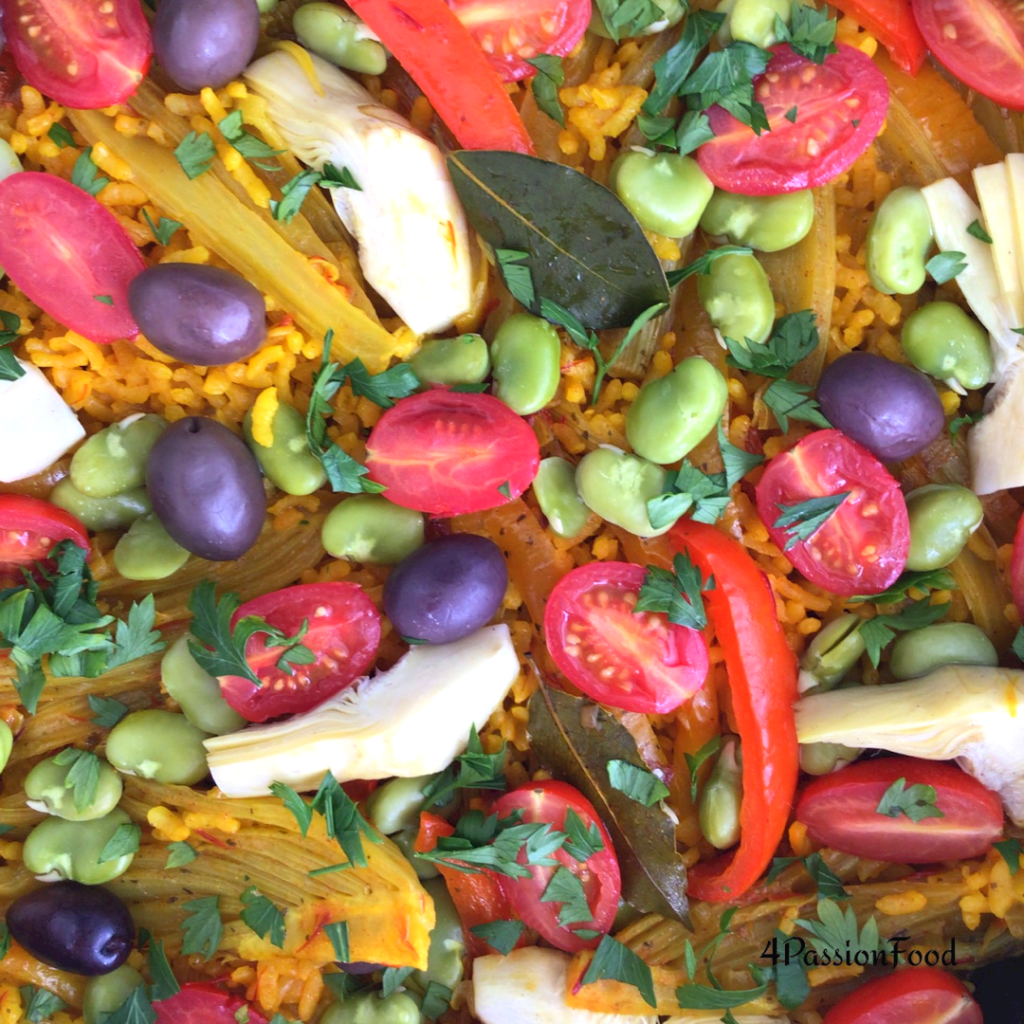 The key ingredients :
So no matter what variation you'll cook, the main ingredients you'll need for a good paella are : rice, spices and broth.
The best rice to use is short – grain Spanish "bomba" rice. It has the ability to absorb twice the amount of liquid than a regular rice without getting mushy. Another popular rice for paella is "Calasparra" rice. The most important advice I can give you is to NEVER stir the rice once you add the broth to the pan. This allows the rice to gently absorb the liquid and keep the grains of rice intact.
Smoked paprika and saffron are the flavours of a paella, so please choose a good quality.
Finally the broth, before you start, add the saffron threads to the vegetable broth and bring to simmer over medium heat for a minute, cover to keep it warm and let the saffron releases all its flavours.
To make this vegetable paella you don't really need a paella pan to cook this dish, any large skillet will work perfectly.