Today I share with you a dish that I particularly love, "Moroccan Stuffed squids with rice" with its spicy tomato sauce. A recipe full of Moroccan flavours.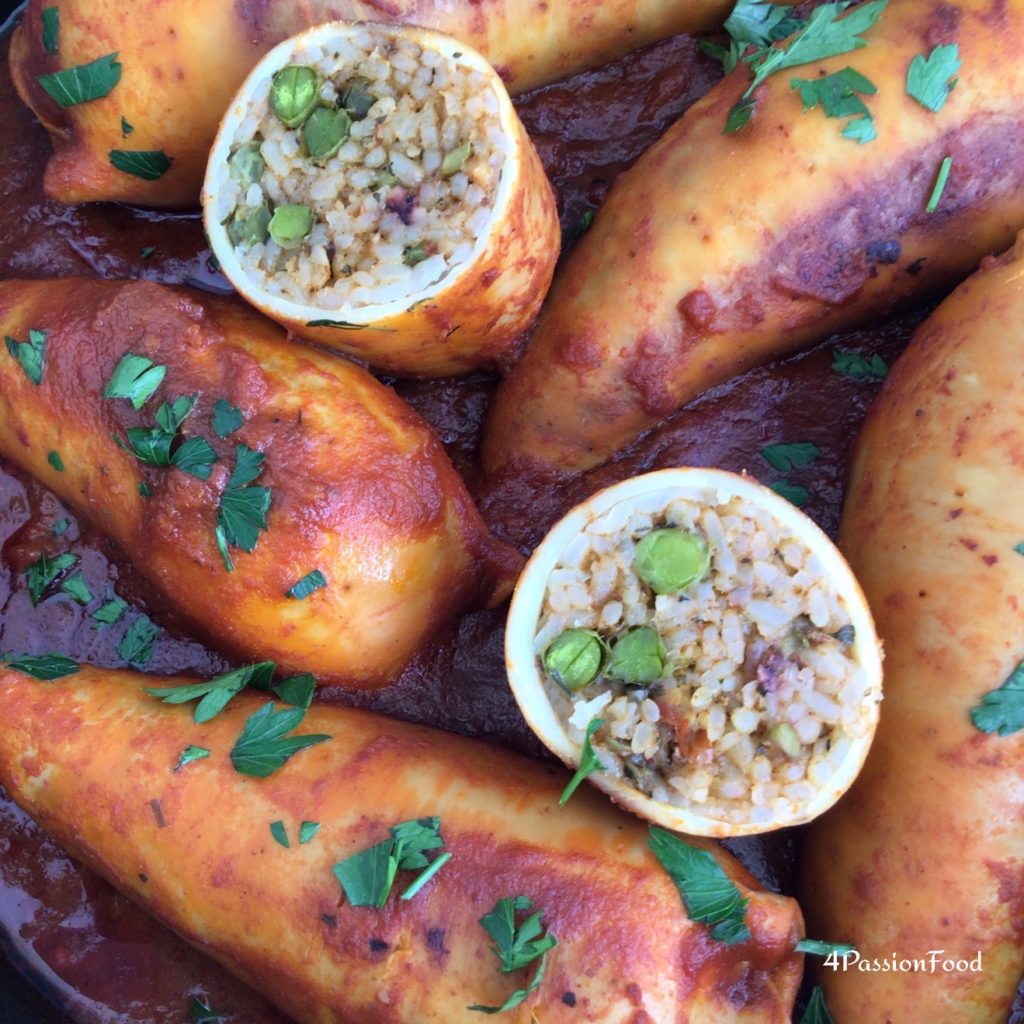 I had already shared a "stuffed squids with quinoa and shrimp". But today is the one that mom made for us, it's really delicious. The squid is tender, the stuffing is just sublime and perfectly flavoured with the Chermoula, I'm not even talking about the spicy tomato sauce. You can use the tomato sauce to cook prawns with chermoula (at home we call it pil pil, nothing to do with the "Prawns Spanish tapas" cooked in olive oil with garlic and chilli). Or use it to cook in the fish cakes seasoned with chermoula with lemon and kalamata olives (likein this picture).
Stuffed squid is a dish that is very easy to make, especially if you have asked your fishmonger to clean the squid for you. As for the stuffing, it can be declined in so many ways. You can just have rice with vegetables and chermoula. As you can substitute rice with quinoa or use rice vermicelli. Also use shrimp instead of tentacles.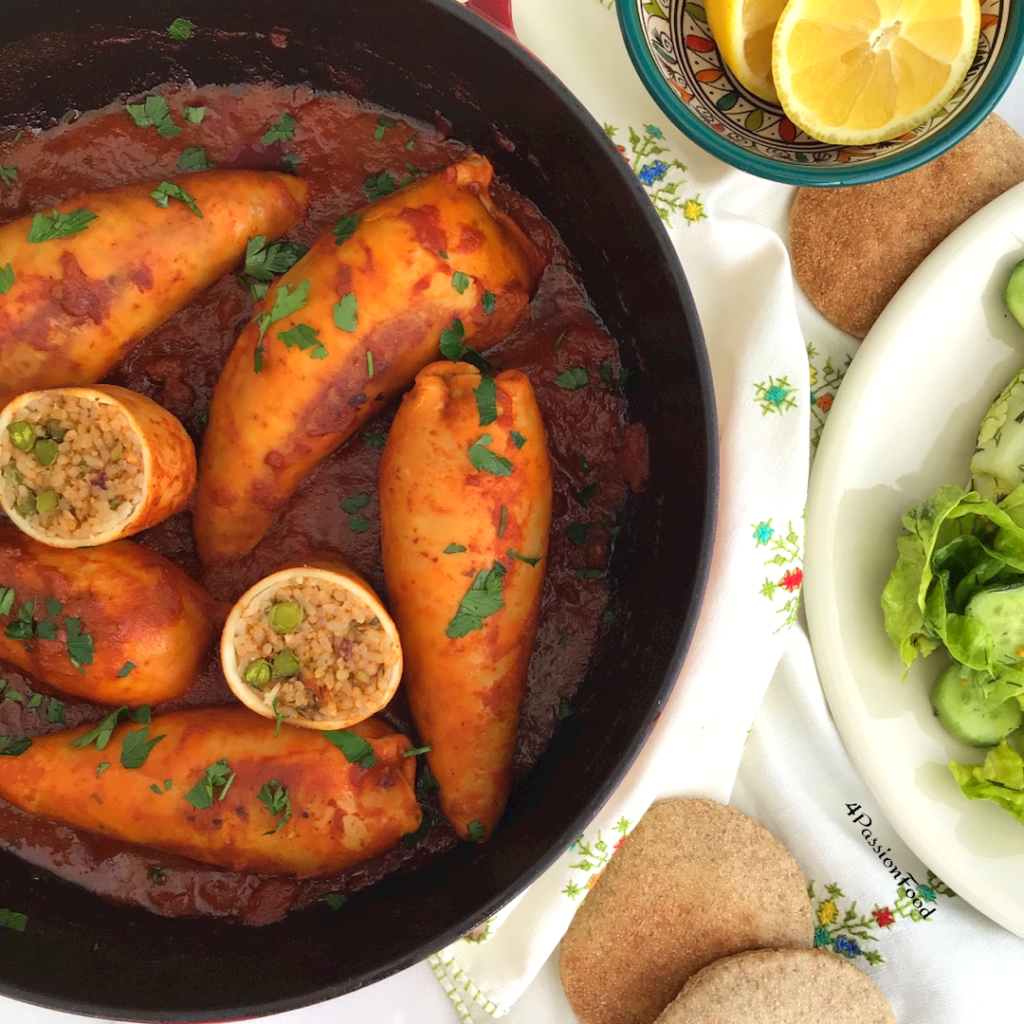 Like in Morocco, serve this dish with a good homemade bread and a green salad. It may be a new way for you to prepare squid. Leave your comments to let me know what do you think.