When you think about Moroccan cuisine you'll probably think about couscous, tagines and chicken pastilla which are the most popular.
But today, I'm here to talk about briwats (or briouates). These small Moroccan samosas stuffed with sweet or savoury filling, then fried or baked for a lighter version.
There are many varieties to make the savoury briwats, meat with spices, shrimp with chermoula or vegetables. They are most often prepared during the month of Ramadan to accompany harira ( the Moroccan soup).
The sweet version which is the recipe I'm sharing with you today is almond briwats. The filling is made of almond paste, perfectly flavoured with cinnamon, mastic and orange blossom water. The almond briwats are then fried (or baked) and soaked in honey.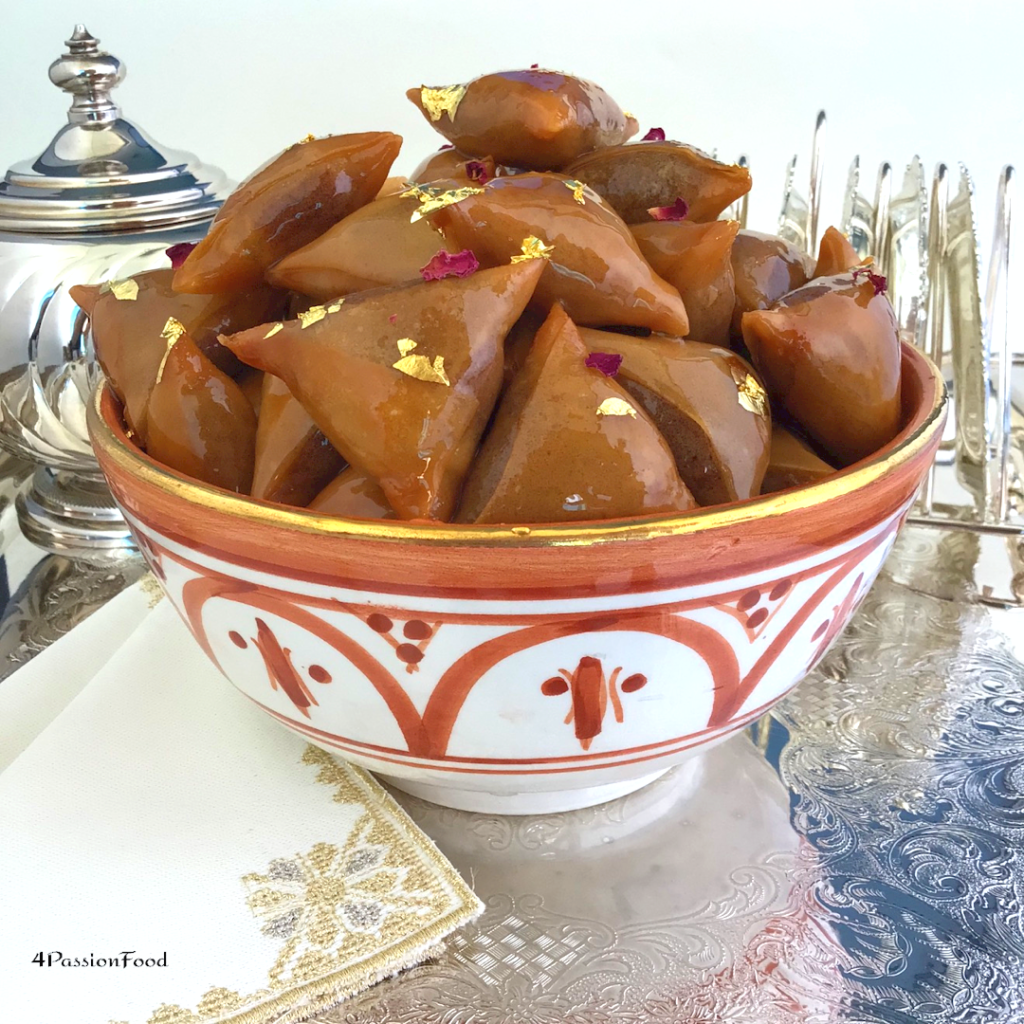 Each family has its own recipe. Some use raw almonds, some fry the almonds or mix fried and raw almonds. My favourite way is to fry the almonds, you can of course roast them in the oven for a light version.
Traditionally the filling is wrapped in a very thin dough called "warqa" in Morocco, which we also use to make pastilla. Unfortunately there is no warqa in Dubai, but it's easy to substitute it for spring roll pastry ( it works perfectly). You can use filo sheets, if you prefer to bake your briwats instead of frying them.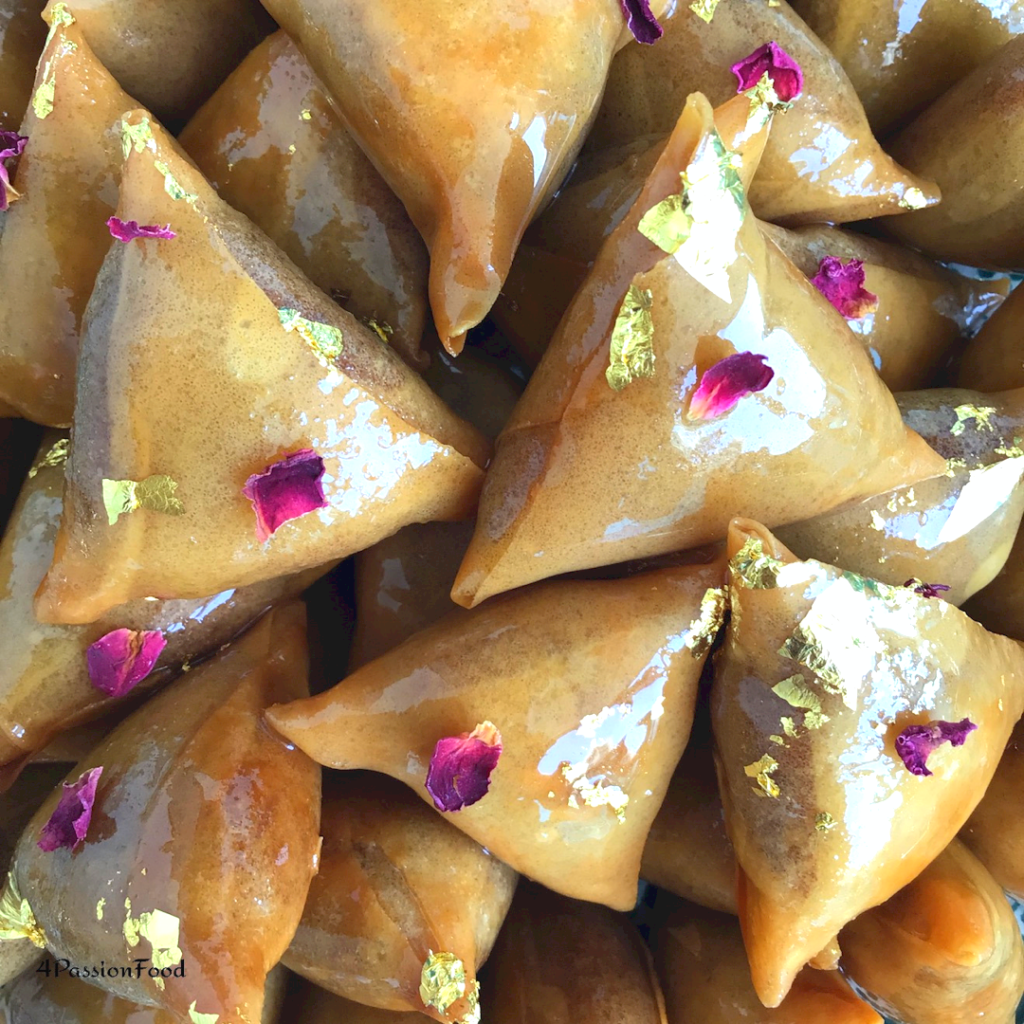 Almond briwats are one of the iconic Moroccan pastries and without any doubt they are my favourites.
They are made for special occasions, but are also very popular during the holy month of ramadan. We serve them with Moroccan tea after iftar, alongside with other traditional sweets such as sellou and chebakia.
Patience is the key word to make the almond briwats, please read the recipe before starting so you know how to organise your time.