When you see it from the top you have the impression that it is a cookie. Well, it's the chocolate and hazelnut cookie brioche imagined and made by the talented french chef Tristan Rousselot.
This hybrid recipe between brioche and cookie is just sublime. I must even admit that it is the best of all those I have made . Not very sweet, melting and very light in the mouth that it feels like eating a cloud. Without forgetting the melting chocolate – gianduja and praline which is just perfect.
You can taste this beauty during the tea time served at the Prince de Galle in Paris. Or choose to make it yourself, following the recipe.
This brioche, as its name suggests, is composed of a vanilla brioche dough, topped with a fine cookie, and garnished with a chocolate-hazelnut ganache.
Once baked, the brioche is decorated with chocolate shavings and hazelnuts, with a runny praline in the centre.
You can prepare everything the day before, and leave the assembly and baking to the next day.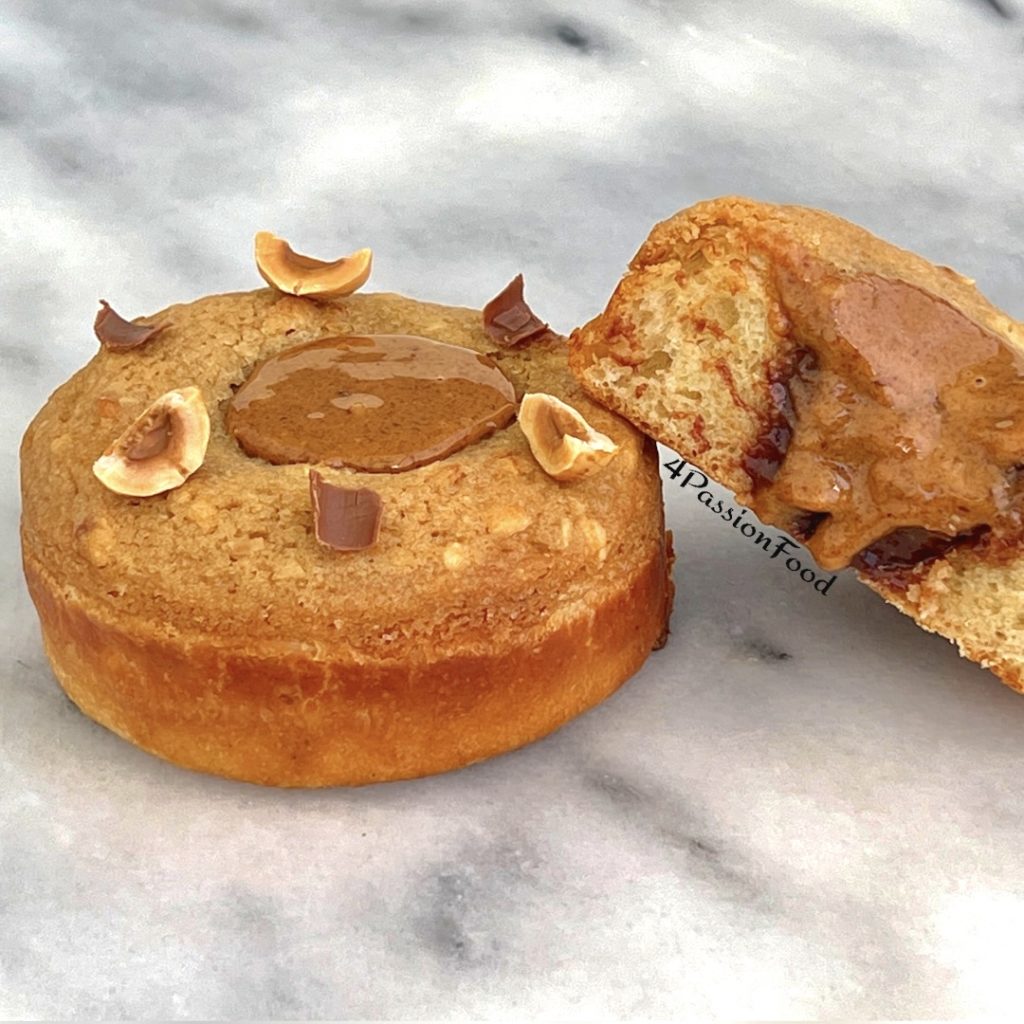 Recipe taken from the magazine "Fou de Pâtisserie – A la folie boulangerie / H-S N13". I really invite you to make this brioche.
And if you like this kind of brioche, check out the "chocolate brioche – Gianduja" recipe by chef Cyril Lignac.