Before I came to Dubai, Indian cuisine was very new to me, and the fact every time I would try it I can only feel a burning sensation as most restaurants here sadly don't give an option to tone down the spiciness level.
Owing to the large Indian community, Dubai offers some pretty good options authentic, comfort to fine dining etc… I also came across few places where it's great food and low to mild spicy and I stated to fall in love and decided to buy an Indian cook book " Made in India by Meera Sodha". One of the bestseller for 2020. Her book contains 130 recipes collected from three generations of her family, definitely the book you need to introduce yourself to the real every day Indian food.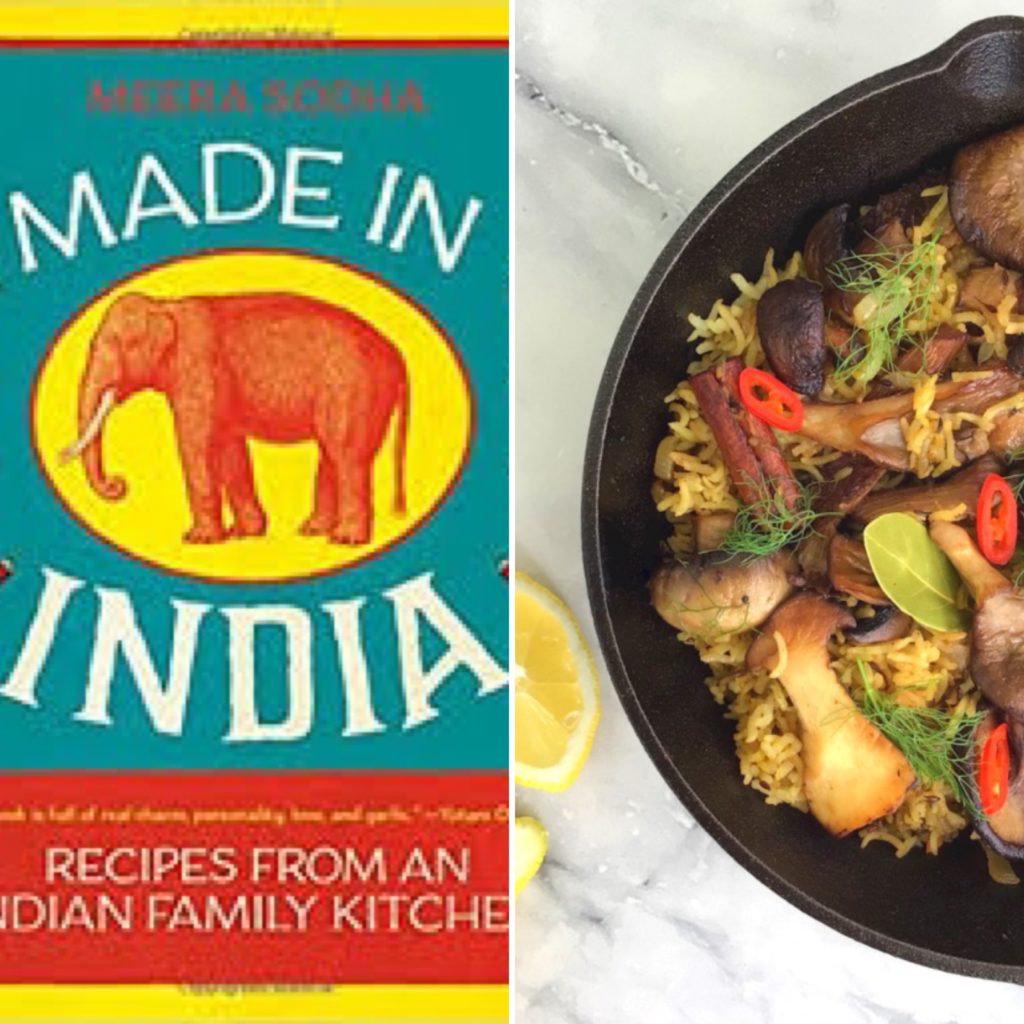 Today's recipe :

Today I share with you a vegetarian rice dish. And as you know, rice is a staple in Indian Cuisine. There are over than 250 types of rice grown in India.
So the recipe of the day is "wild mushroom pilau" . A pilau, which is also known as a pilaf, is rice that has been cooked in broth (or stock ) with fresh herbs and spices added. It's usually fluffy and packed with flavours.
This dish is a wonderful, make-ahead pilau packed with wild mushrooms, caramelised onions and basmati rice.
You can use any variety of fresh mushrooms, as you can use dried wild mushrooms instead of fresh ones.
The wild mushrooms and the delicate flavour of basmati rice, marry beautifully with the caramelised onions and the spices. And of course, because it's an Indian rice, it contains a lot of different spices. In this recipe we'll need the cumin and fennel seeds, the cinnamon, garam masala, a touch of chilli powder and the bay leaf.  All those spices are what makes this pilau so flavourful and delicious. It's perfect to go with any roasted chicken, as you can serve it as a main course.
You can make it vegan by skipping the butter and use just the oil.
if you like rice check these recipes : "basmati & wild rice with chickpeas, currants & herbs" , or "seafood paella".