First time I have made these hazelnut financiers, was for the charity organised by my husband's company, I also made one of my favourite sweet "amaretti with honey, citrus and orange blossom – Ottolenghi ". I was so happy to be part of this event which was for the benefit of the "Emirat Red Crescent".
Financiers are a classic French pastry, they are versatile and can be made with chocolate, pistachio, hazelnut, coconut, fruit or plain. They are also known as "friands " in Australia and New Zealand.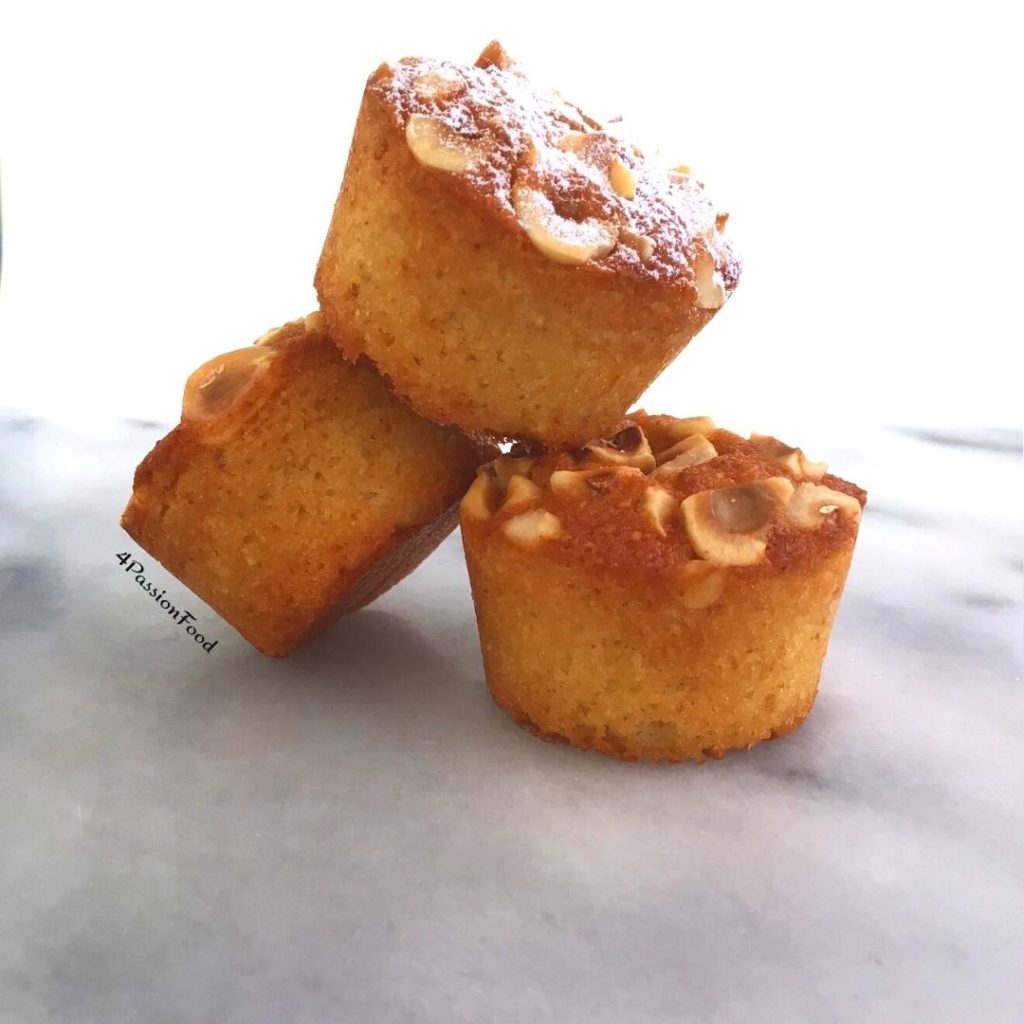 These financiers are chef Nicolas Bernardé ' s recipe. I had already shared with you his amazing "Salmon loaf cake " .
The recipe is from his book "invitation d'un pâtissier voyageur". And I must say that these Hazelnut Financiers are the best I have ever tasted.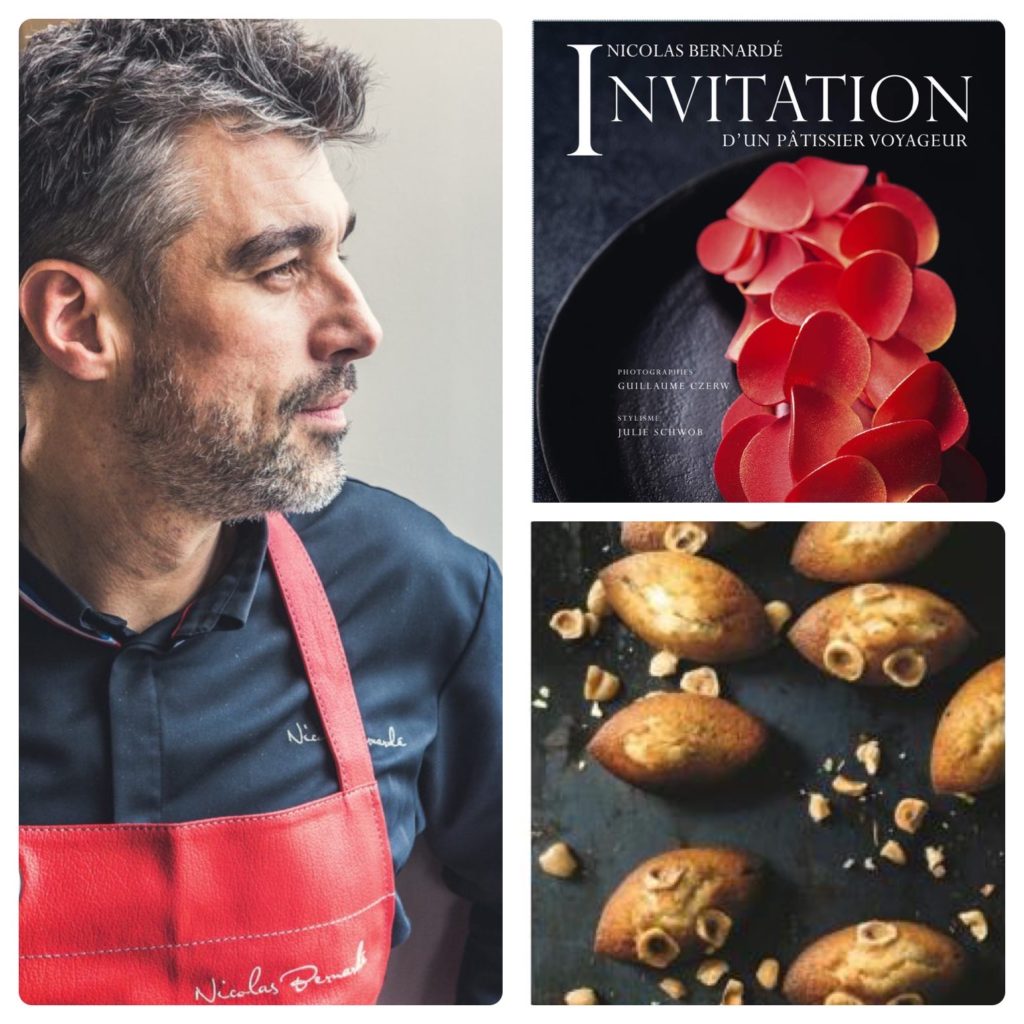 How to make these Hazelnut financiers ?
In the bowl of an electric mixer fitted with the paddle attachment mix the dry ingredients and the honey. Then melt the butter and the salt until you get a nice brown butter, add it immediately to the previous mixture. Wait 10 minutes before incorporating the egg whites all at once.
Cover the batter and leave it to rest for at least 6 hours or overnight in the fridge. Once time to bake, fill the moulds, sprinkle with roughly chopped hazelnuts then bake.