This confit parsnip with pickled currants recipe is an impressive side dish for any occasion, it's a must try. I hurried to write this recipe and share it with you, because I know that this recipe will definitely find its place as part of a stunning Christmas table.
Parsnips may look like white carrots and can be used in similar ways. But they have a sweeter taste and a nutty flavour especially when cooked.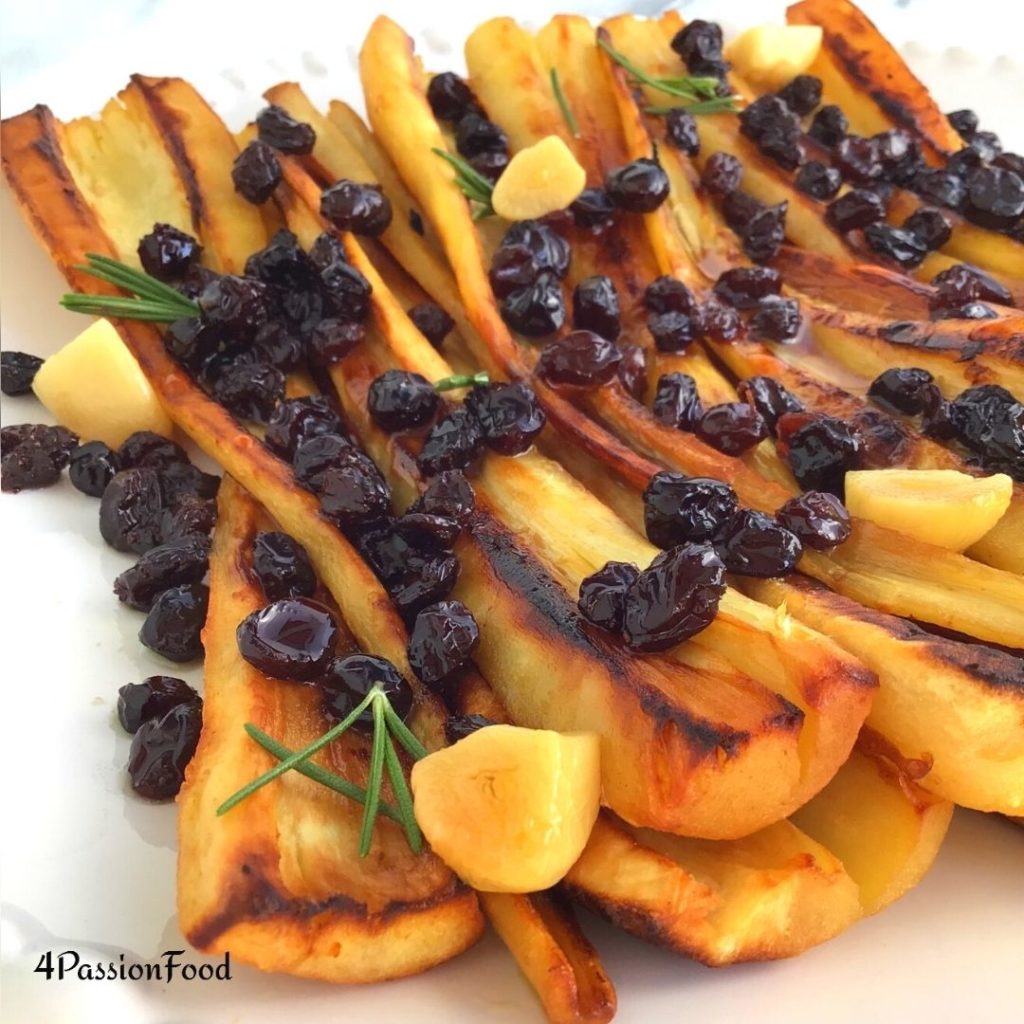 How to make confit parsnip with pickled currants ?
These delicious root veggies are naturally sweet and earthy. In this recipe we'll use two ways of cooking.
First the traditional method of confit, but using olive oil instead of duck or goose fat. The parsnips slowly cook in extra virgin olive oil along with fresh rosemary, garlic and ginger, until are soft throughout. Then get seared two minutes on each side. Serve them topped with pickled currants as dressing with confit garlic and fresh rosemary..
Parsnip can be cooked in oil one week ahead, then seared once you want to serve. Same for the currants, you can make them one week ahead, cover and chill until need it. The oil doesn't go to waste, having been infused with garlic, ginger and rosemary, be sure to keep it and use it to dress salads or drizzle over dips or roasted veggies.
This simple and easy recipe that tastes delicious is by Molly Baz. I served it with the "sweet potato mash and herb salsa" to accompany roasted shoulder lamb.