These hazelnut & caramel cookies from chef Cédric Grolet were amazing. They are very addictive, easy to make, infinitely declinable as you will see, and above all not too much sweet
Cookie lovers, I present to you THE COOKIE which will make you forget all those you have tasted so far. Gourmet and perfectly balanced, with a chewy and crispy dough, a soft center filled with a delicious hazelnut praline, all topped with a creamy hazelnut caramel and a small hint of fleur de sel.
I must say that this exceptional chef had already reconciled me with the cookie, thanks to his "chocolate cookie" recipe which was just sublime. We are really far from cookies that are too sweet and sometimes even disgusting.
How to make these hazelnut & caramel cookies?

This is a trendy cookie recipe, so there are several preparations to make. But you can very well prepare them the day before or even a few days in advance. I'm talking about hazelnut praline and caramel, I also advise you to bring a thermometer, it's a must to make the caramel. You can also make the cookie dough, form the balls and freeze them.
And if you don't like hazelnuts! You can replace them with the nut of your choice: pecans, peanuts, or pistachios like here. And I must admit that the pistachio cookies were my favorite.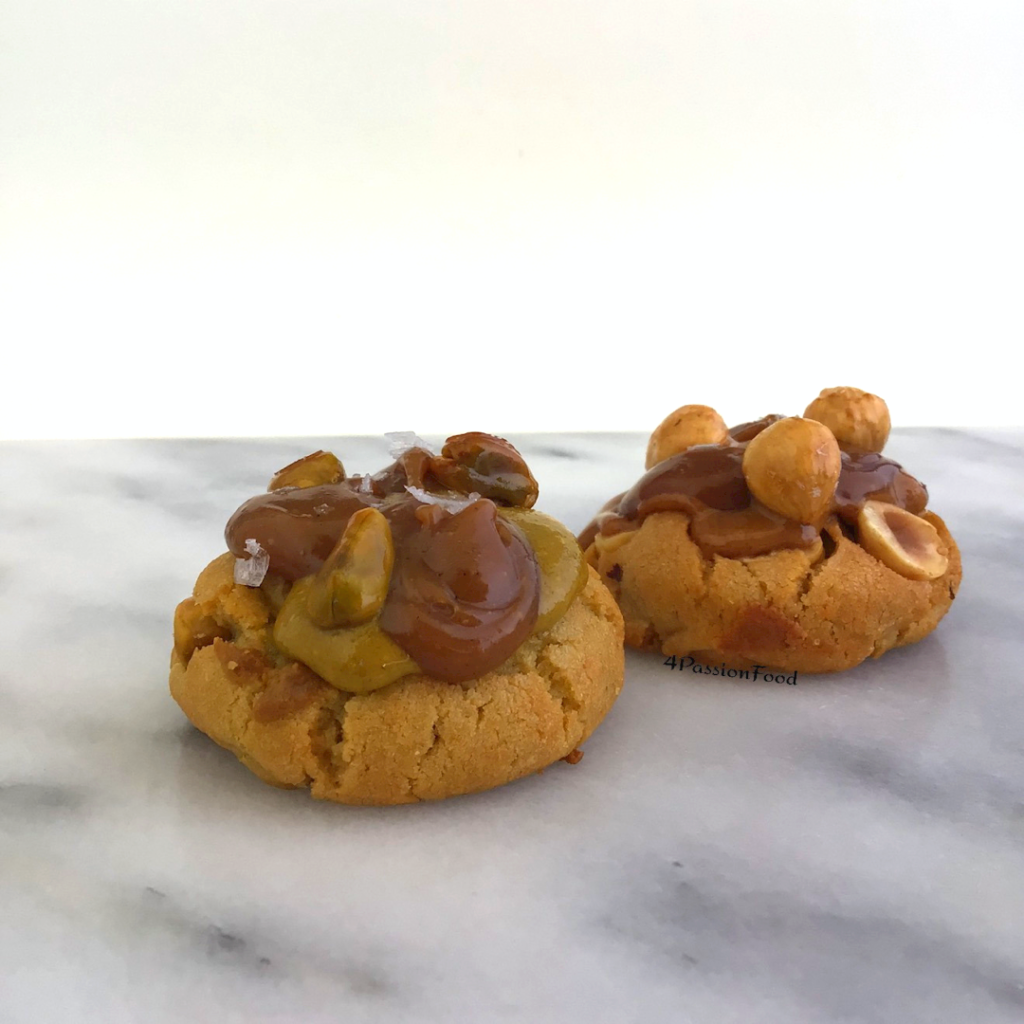 Read the recipe before you start, so you'll know how to organize yourself. You can use the nuts that you like, just replace the hazelnut with the nut of your choice.