I have always been a big lover of cakes. And that probably explains why I have a lot of cake recipes in my blog. But seriously, what's better than a slice or two of a delicious cake waiting to be enjoyed with your morning coffee or afternoon tea.
This recipe is from one of my favourite French pastry chef "Christophe Michalak ". I already shared with you some of his recipes : " chocolate cake " and "Gianduja – orange blossom cake".
This citrus – almond cake is definitely one of the easiest cakes I have made and also one of the most delicious. A part the orange marmalade, you'll need ingredients that you probably already have in your cupboard and fridge. Such as flour, eggs, milk, butter, sugar, neutral oil and ground almonds.
Some memories :
It's crazy how some things steeped in memories such as an orange marmalade. When I was kid the summer vacation in Morocco were three months from June until September. So my dad who was teacher at that time, took my brother and I every year to spend the month of June in Marrakech. I remember that year, every family we visited, served us the orange marmalade whether with bread, crêpes or to decorate a pound cake. It was the trend that year. I started to appreciate it in spite of myself, well I have to say I really didn't have the choice. Back to Casablanca it was the same story, we called that year the orange marmalade year. And now every time I do my grocery I always take a jar of it.
Speaking of marmalade my kinds including my husband and myself, love Paddington and when we watched the sequel, I came to know how much Paddington likes marmalade. I bet he would have been in heaven that year with me during my trip in Marrakech. And by the way I highly recommend you to watch it. It's a very good family movie.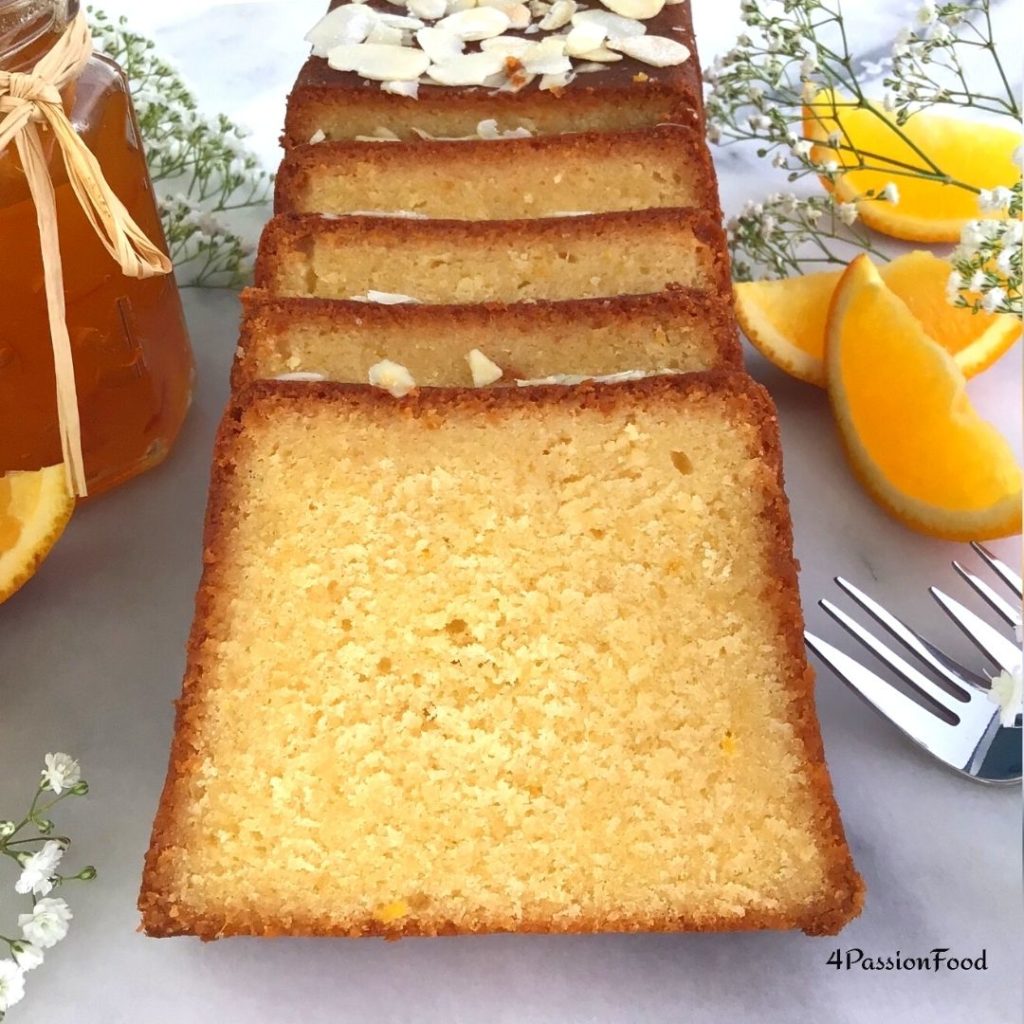 Cakes are a welcome treat in almost any situation : birthday party, afternoon tea or brunches. But sometimes you don't want a sophisticated cake for these occasions. A cake like this citrus – almond loaf cake, very moist, delicious, quick and very easy to make is everything you need to impress your guests.