The recipe I'm sharing with you today is "raspberry tart". But not any tart, it's a signature tart from two exceptional chefs "Cyril Lignac" and "Benoît Couvrand". It's as elegant as it's delicious.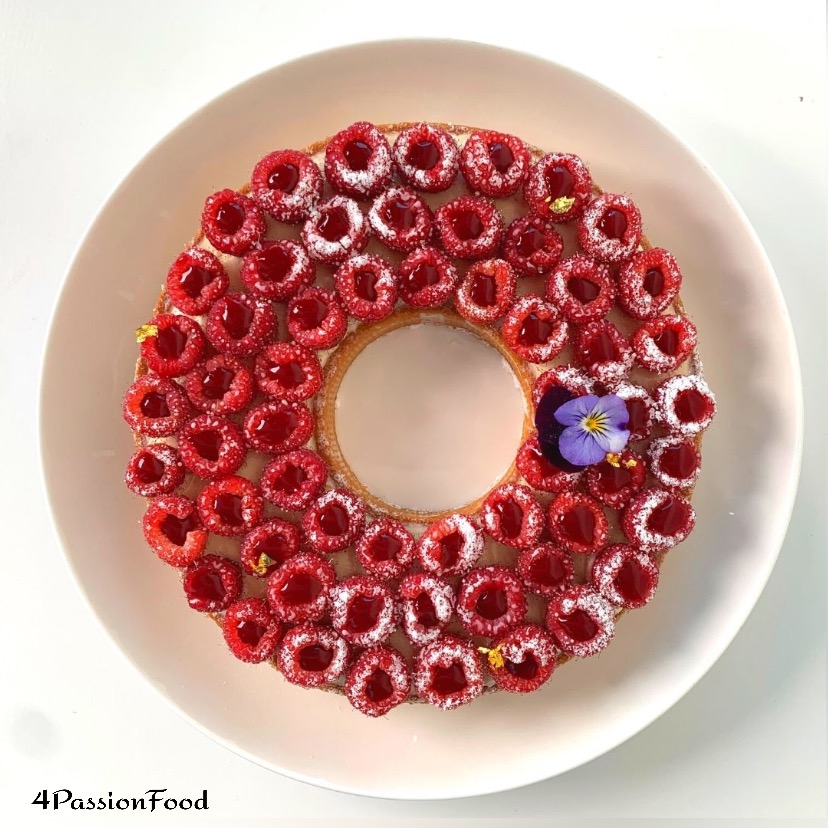 We have seen it for years, since the recipe has already appeared in various magazines such as "Fou de pâtisserie", "Femme Actuelle"… And since 2017 in the book "La Pâtisserie", with an update.
This crown-shaped tart, which I find very original and which is also one of its characteristics, is composed of a sweet dough, an almond cream but this time soaked with a syrup flavored with vanilla, topped with a light white chocolate and almond milk ganache (instead of the mascarpone & raspberry whipped cream), decorated with fresh raspberries each one is garnished with a raspberry confit.
I followed the recipe of the book, except for the confit that I found very liquid. I changed to the one that appeared in the "Fou de Patisserie" magazine which contains pectin, which allows the texture of the coulis to be a little thick.
This beautiful tart is very easy to make. You can prepare everything the day before and leave the baking and the assembly for the next day.
The quantities given allowed me to make two tarts (20cm in diameter). didn't have enough raspberries, so I decorated the second one differently.