This dish is from « Jerusalem » Ottolenghi and Sami Tamimi cookbook, and it's effortless. All what you need is to make the marinade, which takes 15 minutes then the oven does the rest.
The combination of saffron and whole lemon slices goes exceptionally well with the nutty earthiness of the Jerusalem artichokes, it's an explosion of flavours. It was an instant love at first bite, I'm really speechless, I can't tell you how much the sauce is delicious, I can't wait to make it again.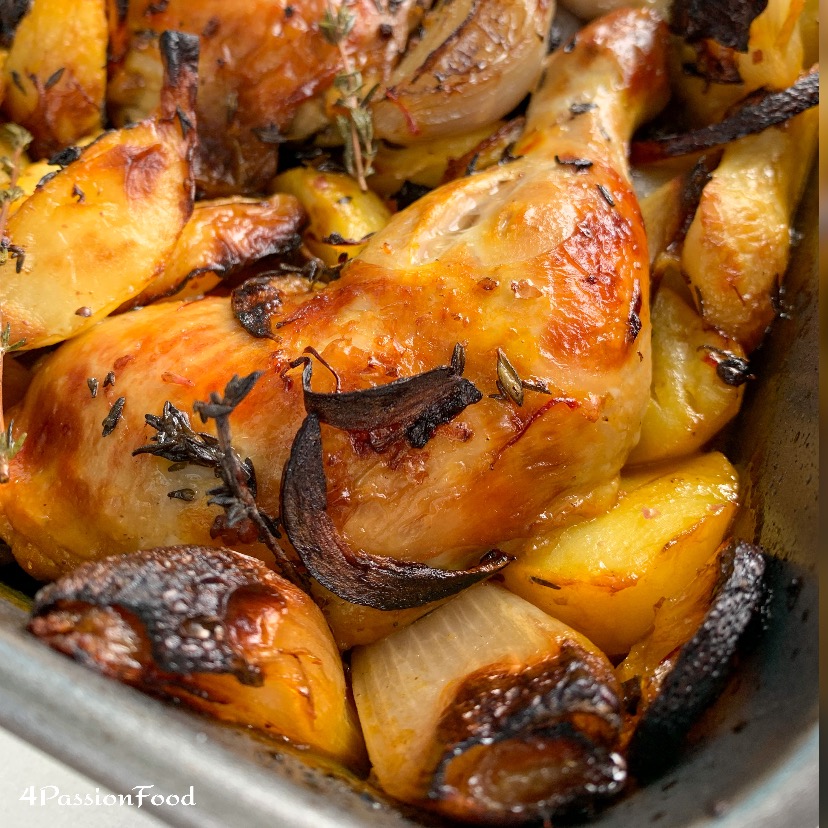 What is Jerusalem artichokes ?
Jerusalem artichokes also called sunchoke, are native to North America. It's a variety of sunflower with lumpy, brown skinned tuber it looks like a ginger root. The white flesh is slightly nutty, sweet and crunchy when raw.
How to make it ?
You need to plan ahead and leave to marinate overnight or at least 2 hours.
So first prepare the Jerusalem artichokes. In a big bowl put some water and squeeze 1 Tbsp of lemon juice. Peel the Jerusalem artichokes and as you cut them into wedges, you put them in the lemon water as their flesh oxidises quickly when it exposures to the air. Rinse and cook in a lemon water for 20 to 30 minutes, until tender but not soft. Drain and let it cool before adding it to the marinade.
Meanwhile the artichokes are cooking, prepare the ingredients for the marinade.
Then in a big mixing bowl, combine the ingredients together excluding 1,5 Tbsp of lemon and half of tarragon. Cover and let it marinate for 2 hours, ideally overnight.
Next day, take the chicken out of the fridge, half an hour before baking, it should be at room temperature before going to the oven. Now the oven can take it from here.
The entire ingredients, the fresh tarragon , the thyme, the garlic, the shallots, the lemon, and the spices, mix so well with the Jerusalem artichokes, add to it the juices from the chicken, all create a wonderful thick sauce. That makes this dish not only delicious but etched in my memory.
I regretted that I didn't make it before. One thing is for sure, I will make it as many times as I find Jerusalem artichokes at the market.
Serve it with rice, like this recipe « Basmati & wild rice with chickpeas, currants & herbs » or simply with bread, and don't forget to dip it into the sauce, which gathers all the flavours.